Shows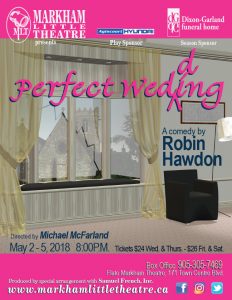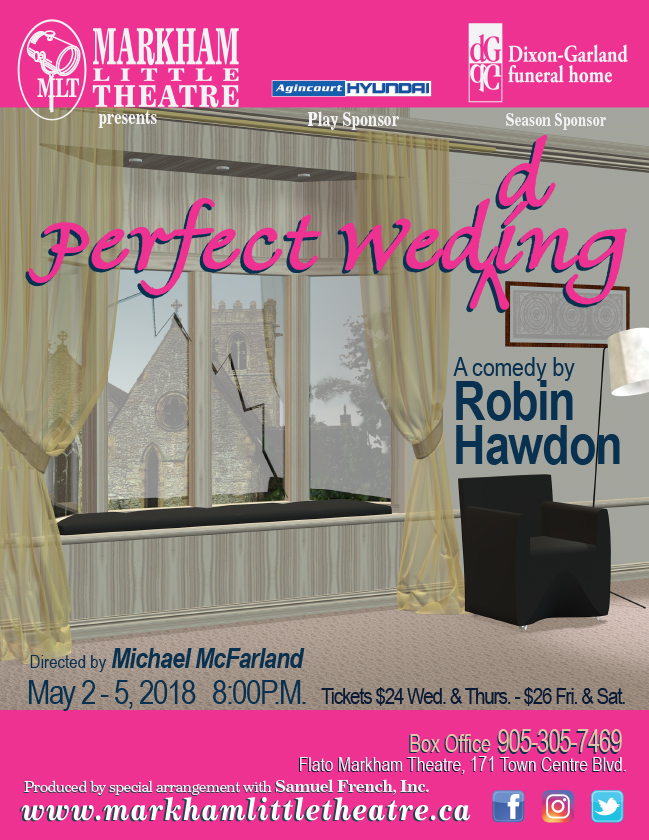 Perfect Wedding
A Comedy by Robert Hawdon
May 2-5, 2018
Bill wakes up on his wedding day with a bit of a hangover and a beautiful woman in his bed. The only problem? He's never seen her before, and he's got to get rid of her before his fiancée shows up! This fun production pulls characters — and audiences — into a swirl of misunderstandings and mistaken identities. This side-splitting farce will be sure to leave you laughing!
Tickets can be purchased by calling Flato Markham Theatre at (905) 305-7469 or by visiting the Flato Markham Theatre Website
Click here to see photos from our rehearsals.
SUBSCRIPTION FORM
Feel free to print the subscription form and submit it to the Flato Markham Theatre box office: by mail, fax, phone, or in person.